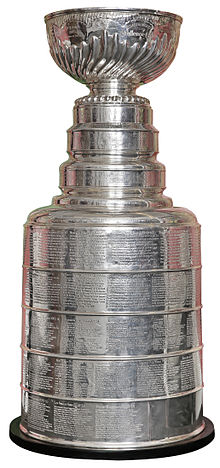 Alex Goykhman
April is an important month. Not because its showers bring May flowers, but because it brings forth the mystical time of the Stanley Cup Playoffs. Now, I'm not normally one to put even an ounce of my time or energy into organized sports, but I really love hockey and have for a long time. And, although this article is not to debate whether hockey is the best sport, intellectuals will often find that it is due to the players amazing skills, looks, and also fighting ability.
Hockey is one of Canada's many underrated creations, even in the regular season. Every game is fast-paced, every player is trying to assassinate the other team, and almost every day there's a game to watch.
The playoffs create an even crazier environment, and games that are already exciting are now ten times more important and nerve-racking. There's a significant jump in the number of fights per game, the fans are scientifically proven more insane than usual, and the fight is about wins and losses and very little in between.
There's also a great margin for winning bets; do this by taking all your family's money if you win, and saying the bet wasn't official if you happen to lose.
Not only is it an exciting thing for fans to watch, but the history and value behind winning a Stanley Cup is certainly an adrenaline rush filled with honor for a team. Even if your favorite team doesn't win (the Dallas Stars will bring the win home one of these years, boys), or doesn't even get into the playoffs (it's not happening this year Blackhawks fans), the experience is a great one.
No matter what sport is "your sport" or even if you don't have one (root for the Stars anyway, it's the right thing to do.  They have a team cow!), it's always nice to have some friendly or, honestly, unfriendly competition within a community, and the playoffs are a great way to find some if you're looking for it.