Advance in High School to Advance in College
Taking AP classes may affect life beyond GPA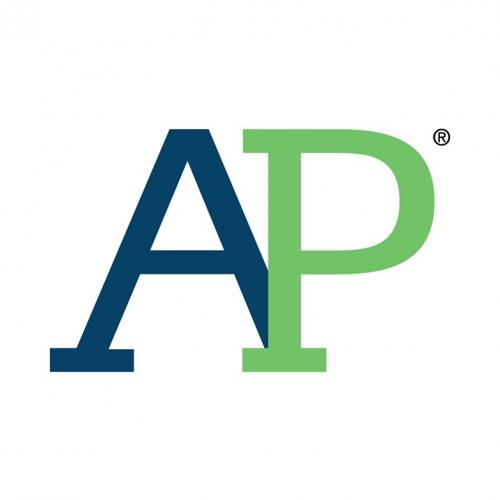 Elyza Hoffman, Rampage Special Reporter
April 16, 2019
From time to time, the Rampage publishes work from students in Journalism class. While these writers are not part of the regular staff, their work meets many (or all) of the same requirements of those on the Rampage staff. We congratulate these writers on their work!
Although balancing two to three hours of Advanced Placement (AP) homework with extracurriculars and a job can create a lot of stress, teachers and AP students at Dubuque Senior High School in Dubuque, Iowa think that it will be worth it in the end.
Teachers believe the lessons taught through Advanced Placement (AP) classes can be valuable. In addition, most students taking AP prefer to deal with the struggles now so they have an idea of how to handle it in the future.
Time management, handling stress, anticipation of assignments, and learning to be proactive are all qualities one will likely learn while taking one of these college- level classes.
CollegeBoard.org comments on AP classes, explaining that there are more pros than cons of taking AP classes.
It said that yes, it is stressful, and is a long process to completely get through. However, you learn skills you will use throughout the entirety of your life, skip the introductory classes you don't need in college, stand out in college admissions, and can earn a college credit.
AP World History Teacher, Chris Miller, explained that, for students, "Succeed(ing) in an AP class requires preparation, scheduling, and commitment; all things that will help them manage their time better".
Miller also said, "AP classes can help you learn how to handle a stressful situation…If you can learn how to healthily handle this stress you will come out a better person and be able to use that skill for the rest of your life".
"(My AP class is) having a positive impact (on me) because it is my favorite class and I have learned so much from it. In general, although the workload is intense, I don't regret taking it", explains sophomore Evelyn Jenkins, who is enrolled in AP World History at Dubuque Senior.
AP students at Dubuque High schools take 45- minute AP classes during the day and spend many hours at home and during study halls completing the AP homework.
Maddie Hendricks, a sophomore at Dubuque Senior who is not enrolled in any AP classes, said "My work load is definitely less than people in AP classes. I know a friend who has up to 2 or 3 hours just in AP World History. I have maybe an hour each night".
Many students who are not currently enrolled in an AP class have taken or plan to take one or more in the future.
School counselors at Dubuque Senior encourage their higher- level students to take these classes, hoping to push them to excel even more.