Thesfest attendees bring home awards and knowledge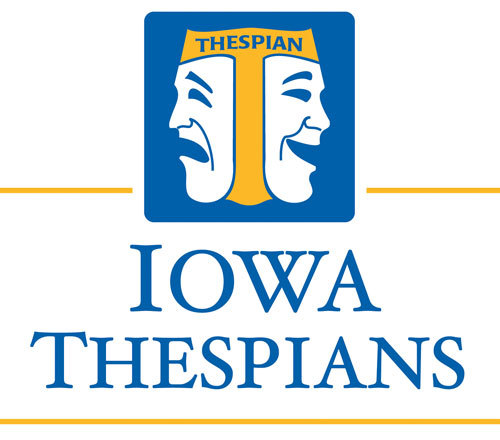 The past week, the Senior Thespian Troupe #69 went to UNI campus to attend ThesFest. At ThesFest, the troupe watched performances put on from three other high schools, as well as competed in competitions.
Troupe #69 competed in multiple competitions and made sure to bring home the gold back to Dubuque.
In Duet Acting, Morgan McClain and Cecilia Oberdoerster got first place in their performance called "Time Stands Still."
In the category Group Acting, thespians in Troupe #69 won second place for performing "Rabbit Hole."
Amelia Spahn won first place in the category of Solo Musical for her performance of "You Don't Know This Man."
Samantha Barklow, performing "I Don't Need a Roof," also won first place for Solo Musical.
In the category of Group Musical, Troupe #69 thespians won first place for performing a song from the musical Urinetown. In second place came another group of thespians from Troup #69 for performing "When You're and Addams."
Tech challenges also occurred, in which Thespian Troupe #69 won first place.
The troupe also got to attend workshops around the UNI campus. These workshops would range from acting skills to animal makeup.
Morgan McClain, winner of Duet Acting and thespian of Troupe #69, describes ThesFest as a gathering of all thing's theater. She said, "It's not just about acting and singing, but about tech as well. Costume, set design, and lighting are all aspects represented at ThesFest."