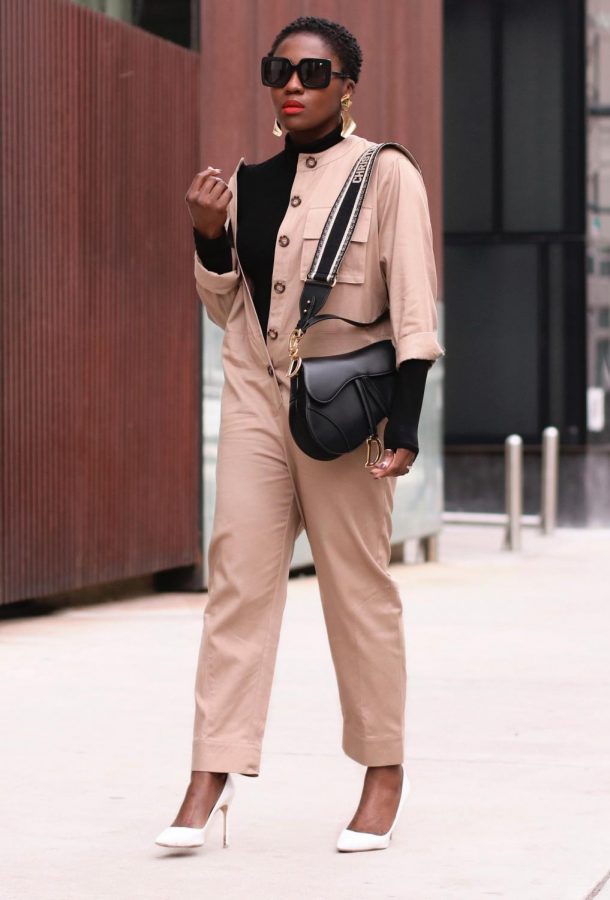 https://rantiinreview.com/how-to-wear-a-utilitarian-jumpsuit/
Utilitarian
In a surprise twist to the 2020 runways, Gucci ditched the bold, flashy prints they have come to be known for in the past, instead opting for a practical, yet futuristic and unique, style of clothing.
Creative director and Gucci designer, Alessandro Michele, explained the drastic change to WDD in an interview, stating, "I'm not obliged to go ahead exactly with the same aesthetic".
However, Gucci remains the same in many ways, opting for vintage inspired twists such as oversized sunglasses and unique accessories.
Suggestions for creating this look can be found here