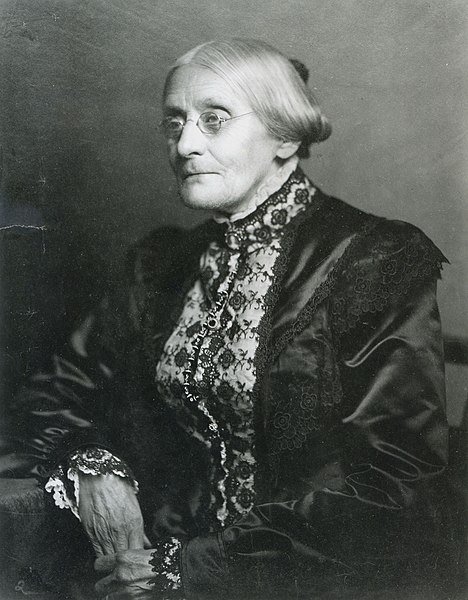 Susan B. Anthony (1820 – 1906)
Susan B. Anthony, a women's rights advocate, co-founded and became President of the National Woman Suffrage Association in 1869 to push for a constitutional amendment, giving women the right to vote.
Born on February 15th, 1820 in Adams, Massachusetts, Anthony was raised under and inspired by the Quaker belief that everyone was equal under God. Along with her Quaker beliefs, Anthony grew up in a politically active family, working to end slavery.
In 1845, Anthony met with William Lloyd Garrison and Frederick Douglas, both of who were friends of her father, and became an abolition activist after hearing their stories on slavery. She then began to give speeches against slavery.
Several years later in 1851, Anthony met Elizabeth Cady Stanton, with whom she co-founded the American Equal Rights Association. Both women became editors for the Association's newspaper, The Revolution, to help spread the idea of equal rights for women.
In 1869, Anthony and Stanton co-found the National Woman Suffrage Association, leading to the creation of the nineteenth amendment, later known as "the Susan B. Anthony Amendment" to honor her work.
Susan B. Anthony (1820 – 1906)