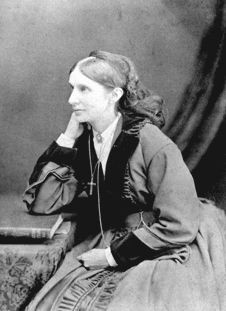 Josephine Butler (1828 – 1906)
Being raised in a household of political figures advocating for social justice, Josephine Butler spoke out against under-age prostitution and licensed houses, as well as advocated for an end to human trafficking.
Born on April 13th, 1828 in Northumberland, England, Butler was born into a household of wealthy political figures, including her father's cousin, Earl Grey, the British Prime Minister. Butler's political beliefs grew from her family's advocacy work with her father playing a role in the campaign for the 1832 Reform Act and the repeal of the Corn Laws. Butler was educated at home with a strong teaching of social reform in a form of Christianity, emphasizing practical action.
In 1867, Butler joined Anne Jemima Clough and established courses of advanced study for women. Later, Butler was appointed President of the North of England Council for Promoting the Higher Education of Women. Two years later in 1869, Butler was appointed Secretary to the Ladies' National Association for the Repeal of the Contagious Disease Act, which was eventually repealed in 1886 in Britain.
Butler continued to advocate throughout her life, including speaking against human trafficking of young women and children into prostitution. Butler also advocated abroad, lobbying for Irish Home Rule, women's suffrage, and ending police corruption.
Josephine Butler (1828 – 1906)