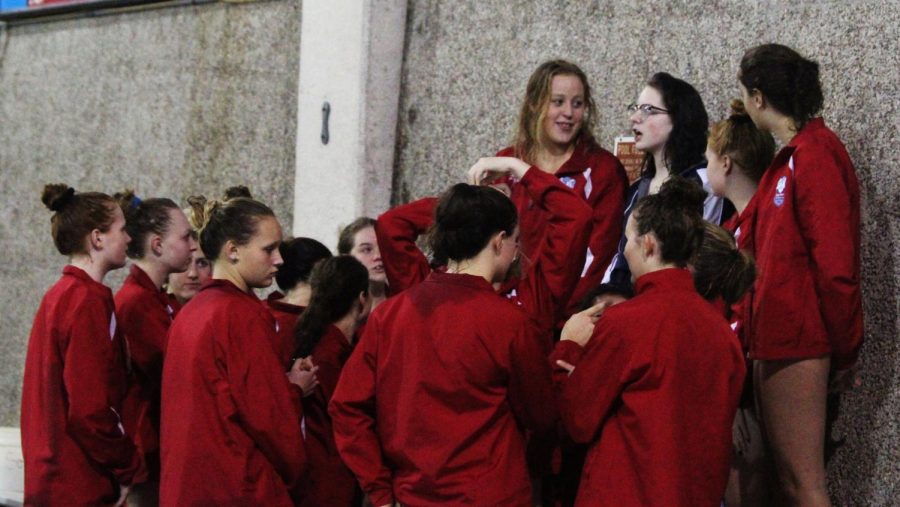 Based on fan attendance, it would seem very few are aware that Dubuque Senior High School has a swimming and diving team. However, some big changes are coming that swimmers and divers hope will improve fan attendance and support, and might even bring more athletes to the team.
The Girls Swimming and Diving team theme for the year is "Under Construction," as the construction of a new and much more luxurious pool is currently underway. The new pool will be used by the same teams using the current one: Dubuque Senor, Hempstead, and the Dubuque Area Swimming Hurricanes (DASH).
This upgrade is very much overdue, as the current situation provides a pool that, according to various swimmers, is constantly freezing. The pool also leaks three inches of water per day. Converting to numbers, the pool is leaking 20,000 gallons of water daily into what is essentially a sinkhole.
The new pool will occupy an area next to the current pool space. A lot of imagination is needed here, as currently, the future home for these Dubuque swimmers is a large hole in the ground and not the glamorous space the blueprints show. Once finished, swimmers hope to see many more fans – not just supportive parents and families – at the meets. Newer facilities may also increase interest participation in the sport.
Despite the freezing and leaking water, general lack of recognition, and not being considered a traditionally popular sport, the swim team continues to persevere.