Seven activities to make your Dubuque summer great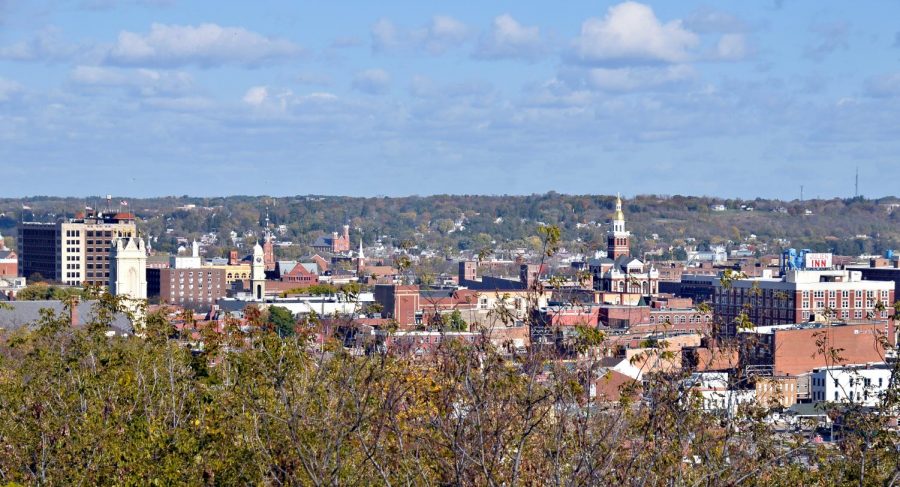 Max Gourley, Rampage Special Reporter
May 7, 2019
As the nice weather is arriving, glimpses of summer can be felt. School is releasing soon, and travel will pick up as the desire to be in the outdoors will increase. If you are looking for some ways to make your summer great, there are several activities right here in Dubuque.
Dubuque offers public swimming at two pools throughout the summer. One pool is Flora on 2525 Green Street and the other is Sutton on 1900 Hawthorne Street. Both offer large pools with slides and diving boards if you like a thrill. Cheap prices and food are available, which ensures for a great time.
Fishing
Some of the best fishing around the Midwest is right here on the great Mississippi River. There are many easy to access spots, such as lock and dam 11, that offer the opportunity at many species. There are also many other great options for those who are less experienced, such as Bergfeld Pond or Catfish Creek.
The city of Dubuque is fortunate to have three great high schools. Dubuque Senior, Dubuque Hempstead, and Dubuque Wahlert all have great baseball programs.
Kameron Rector, of Senior Baseball, says that, "We have been preparing hard all offseason and look forward to great city rivalries." Each team will play many home games in town, which will include the city rivalries. The dates are as follows:
Dubuque Senior at Dubuque Wahlert-May 28, 2019 at 7:00pm
Dubuque Senior vs. Dubuque Wahlert-May 29, 2019 at 5:00pm
Dubuque Senior vs. Dubuque Hempstead-June 24, 2019 at 5:30pm
Dubuque Senior at Dubuque Hempstead-June 25, 2019 at 5:30pm
Dubuque Hempstead at Dubuque Wahlert-June 3, 2019 at 7:00pm
Dubuque Hempstead vs Dubuque Wahlert-June 4, 2019 at 5:30pm
A great place to see some local and exotic wildlife is at the River Museum. Some animals to be seen include ducks, sharks, alligators, fish, stingrays, and much more. Interactive exhibits are also available, such as the flood table, erosion table, journey theatre, and multiple more.
Leah Sullivan, a student in Dubuque, states that, "The River Museum offers a place to see wildlife around you and learn a thing or two while having some fun." This ensures for a day of excitement while also becoming more educated on the things around us.
The Dubuque River Walk stretches for miles along the Great Mississippi. It provides great space for the community to walk or enjoy a bike ride. Many scenic views can be seen along its path and offers great places for pictures.
After a long trek, the path comes to some great restaurants, including Tony Roma's, where you can enjoy your night on the town.
The fourth street elevator is located at 491 W Fourth Street. The elevator has been running for many years and is a very popular attraction in Dubuque.
For a very low price, passengers can see a great view of Dubuque and the Mississippi River. The elevator is operating during the day and partially through the night, which makes for a great view of the city lights.
This summer the 66th Dubuque County Fair will be in town from July 23 to July 28. The event is open to anyone and offers livestock showings, races, the annual tractor pull, carnival rides, and much more.
Ben Gourley, a local teenager, says that, "The Fair offers a great time to be with your friends and features many great events, which include the races, concerts, rides, and more."
Many great music acts will also be featured, including Chris Young as the country headliner on July 26. The stage will then feature Dennis Deyoung and the music of STYX on July 27. The event is sure to make for a great week and is friendly for people of all ages.