Life After High School – Part One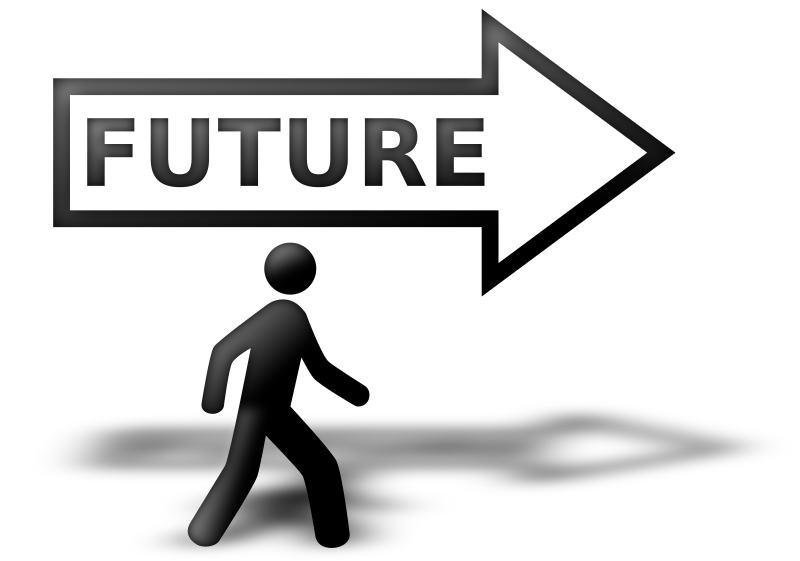 This article is the first of a series by the Rampage. Current high school seniors will detail their experience researching, applying to, and deciding on a their post- high school plans in hopes of helping underclassman gain some perspective on the process. If you would like to contribute please email [email protected].
College admissions: it's confusing and completely overwhelming. Not only trying to decide on a college, but the application process as a whole.  I survived the process and committed to attending Coe College in Cedar Rapids, IA, this fall to study Political Science & Public Relations.
I first started to get serious about college during my junior year (like most college-bound students). I took the heaviest course load I took during my entire time in high school (over a full schedule, including 3 AP classes). I took (and retook) the ACT exam. I ran for office in Key Club, becoming an Executive for all the clubs in Illinois and Eastern Iowa. I worked a part-time job. I volunteered and participated in many other clubs. In short, I became a bit of a resume-building, sleep deprived monster. What I can tell you from the point I am at now is it was worth it.
During my Junior and Senior year, I toured eight different schools. I applied to 6 of them. After touring one of these schools, I had decided it was my top choice and was fairly certain that was where I would attend.  However, I knew I wanted to see what other schools had to offer me. I luckily got accepted to all 6 and waited for their financial aid awards to role in. During that time, I also competed at 2 of the schools for additional scholarships. If you get the chance, COMPETE AT THESE EVENTS. For most of them, even just showing up gets you additional scholarships. It also gives you a chance to meet current students and faculty in a different way than a college tour does and gives you a much better feel for the school.
After touring all my colleges, I realized the big college experience wasn't something I wanted. I liked the feel of smaller, liberal arts colleges. I would recommend touring both large and small colleges to get a feel for both, it wasn't until I toured a few that I found out that I wanted a smaller college. The 2 large, public universities I was accepted to didn't offer me a compelling enough financial aid package to overlook the large size. Then, one of my backup schools offers rolled in, it wasn't enough to convince me to go there, so another went off the list.
At that point, I had gotten my financial aid estimate from my top choice college.  It was nearly $10,000 more than the other two schools I had left in the running. It was difficult, but I had to eliminate it.  The two other schools had given me more personal attention & a lot more scholarships than that school, and I had to move forward with the process. I was down to 2 schools.
I didn't end up going to the school with the lowest aid package, it was a local college that worked very closely with me. I had went to their scholarship event, had meet their faculty, and had an incredible experience with the school. However, the aid package only offered me a few thousand dollars more in scholarships than Coe College did. I also knew that I wanted to go to school a bit farther from home. I knew I liked Coe more and so I turned down the offer.
At the end of the day, I chose Coe for a lot of reasons. I really liked Cedar Rapids. They offered me a generous scholarship package and a fellowship at their student-run writing center (the largest undergraduate student-run writing center in the country). Additionally, they offer a program for Political Science students to intern in Washington, D.C. that I was interested in.  It also just felt like home when I visited campus.
Looking back on it now, each step of the process was crucial to figuring out what I wanted to do after high school. I may never have chosen Coe or built such a positive relationship with the school had I not competed at their admitted student's weekend for additional scholarships. I wouldn't have received as generous of offers as I did, had I not worked so hard my junior year. If I hadn't been "playing the game" with college admissions and applying to many different schools, I probably never would have chosen to go to Coe but I couldn't be more happy with my decision now.
From my experience, the best piece of advice I can give you is to keep your options open for as long as you can. Research and visit a lot of places, apply and see what financial aid and scholarships they offer you. Don't make a decision based on the first college you like. Choosing a college is about a lot of factors. It's about size, location, majors, and academic opportunities. It is also about what the college has to offer you in terms of scholarships and internships. Analyze all your options and play the college admissions game. It will pay off in the end.
There are plenty of resources available at Senior to help you in your process, so take advantage of them. AP classes are a great way to build up your GPA and show colleges that you're a dedicated student. Clubs are a great way to get involved and show leadership potential. The counseling office and library are a big help when it comes to test prep resources. When it comes time to applying, talk to your counselor and teachers (they went through it too).  If you use your resources, you'll be just fine.
Best of luck to everyone that is about to go through this process & don't worry (something I spent WAY too much time doing) it will all fall into place.