Librarian's Picks for Spring Break Reading
Dubuque Senior Library Staff and Goodreads.com
March 20, 2019
While some are traveling near and far, others are going the "staycation" route for spring break.
If you're staying in the area and looking for something to do, head up to the Dubuque Senior LRC and check out a book or two before heading out on Friday.
The Library staff offers a few suggestions. See the staff for more information or ideas.
On the Come Up by Angie Thomas (2019)
Goodreads Rating: 4.41/5, based on 11,807 ratings
From Goodreads: Sixteen-year-old Bri wants to be one of the greatest rappers of all time. Or at least make it out of her neighborhood one day. As the daughter of an underground rap legend who died before he hit big, Bri's got big shoes to fill. But now that her mom has unexpectedly lost her job, food banks and shutoff notices are as much a part of Bri's life as beats and rhymes. With bills piling up and homelessness staring her family down, Bri no longer just wants to make it—she has to make it.
On the Come Up is Angie Thomas's homage to hip-hop, the art that sparked her passion for storytelling and continues to inspire her to this day. It is the story of fighting for your dreams, even as the odds are stacked against you; of the struggle to become who you are and not who everyone expects you to be; and of the desperate realities of poor and working-class black families.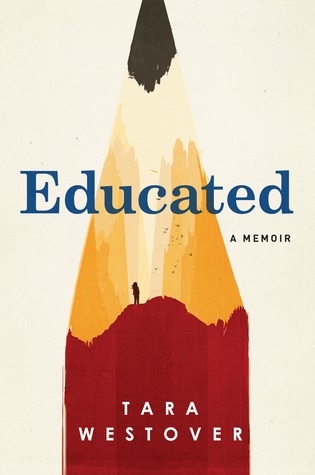 Educated by Tara Westover (2018)
Goodreads rating: 4.4/5, based on 222,008 ratings
From Goodreads: Tara Westover was 17 the first time she set foot in a classroom. Born to survivalists in the mountains of Idaho, she prepared for the end of the world by stockpiling home-canned peaches and sleeping with her "head-for-the-hills bag". In the summer she stewed herbs for her mother, a midwife and healer, and in the winter she salvaged in her father's junkyard.
Her father forbade hospitals, so Tara never saw a doctor or nurse. Gashes and concussions, even burns from explosions, were all treated at home with herbalism. The family was so isolated from mainstream society that there was no one to ensure the children received an education and no one to intervene when one of Tara's older brothers became violent.
Then, lacking any formal education, Tara began to educate herself. She taught herself enough mathematics and grammar to be admitted to Brigham Young University, where she studied history, learning for the first time about important world events like the Holocaust and the civil rights movement. Her quest for knowledge transformed her, taking her over oceans and across continents, to Harvard and to Cambridge. Only then would she wonder if she'd traveled too far, if there was still a way home.
Educated is an account of the struggle for self-invention. It is a tale of fierce family loyalty and of the grief that comes with severing the closest of ties. With the acute insight that distinguishes all great writers, Westover has crafted a universal coming-of-age story that gets to the heart of what an education is and what it offers: the perspective to see one's life through new eyes and the will to change it.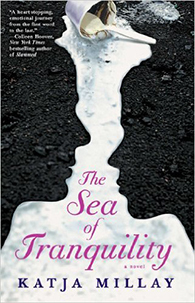 The Sea of Tranquility by Katja Millay (2012)
Goodreads Rating: 4.32/5, based on 73,687 ratings
From Goodreads: I live in a world without magic or miracles. A place where there are no clairvoyants or shapeshifters, no angels or superhuman boys to save you. A place where people die and music disintegrates and things suck. I am pressed so hard against the earth by the weight of reality that some days I wonder how I am still able to lift my feet to walk.
Former piano prodigy Nastya Kashnikov wants two things: to get through high school without anyone learning about her past and to make the boy who took everything from her—her identity, her spirit, her will to live—pay.
Josh Bennett's story is no secret: every person he loves has been taken from his life until, at seventeen years old, there is no one left. Now all he wants is be left alone and people allow it because when your name is synonymous with death, everyone tends to give you your space.
Everyone except Nastya, the mysterious new girl at school who starts showing up and won't go away until she's insinuated herself into every aspect of his life. But the more he gets to know her, the more of an enigma she becomes. As their relationship intensifies and the unanswered questions begin to pile up, he starts to wonder if he will ever learn the secrets she's been hiding—or if he even wants to.
The Sea of Tranquility is a rich, intense, and brilliantly imagined story about a lonely boy, an emotionally fragile girl, and the miracle of second chances.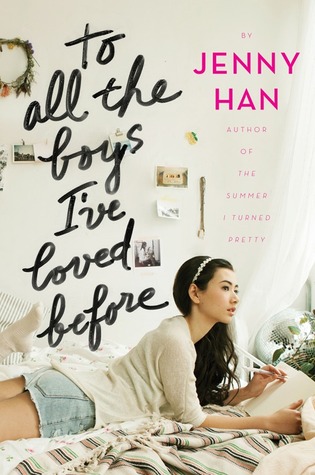 To all the Boys I've Loved Before by Jenny Han (2014)
Goodreads Rating: 4.16/5 based on 301,869 ratings
From Goodreads: To All the Boys I've Loved Before is the story of Lara Jean, who has never openly admitted her crushes, but instead wrote each boy a letter about how she felt, sealed it, and hid it in a box under her bed. But one day Lara Jean discovers that somehow her secret box of letters has been mailed, causing all her crushes from her past to confront her about the letters: her first kiss, the boy from summer camp, even her sister's ex-boyfriend, Josh. As she learns to deal with her past loves face to face, Lara Jean discovers that something good may come out of these letters after all.
Top Prospect by Paul Volponi (2016)
Goodreads Rating: 4.05/5 based on 242 ratings
From Goodreads: Travis Gardner lives to play quarterback.
He's a standout QB by the time he reaches middle school, and he's prepared to put everything into the game: blood, sweat, and tears.
When Travis's older brother joins the elite football program at Gainesville University, Gainesville's head coach makes Travis a once-in-a-lifetime promise: Travis will have a place on the team too, and a scholarship to go with it. He just has to get through high school first.
As Travis starts ninth grade, he'll have to earn his teammates' trust and dodge opponents aiming to sack the star quarterback. But his biggest challenge might be staying focused in the face of sudden fame. Because now the pressure is on, and Travis has to prove himself with every pass.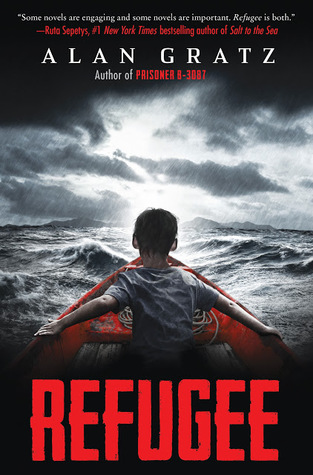 Refugee by Alan Gratz (2017)
Goodreads Rating: 4.53/5 based on 16,832 ratings
From Goodreads: Three different kids.
One mission in common: ESCAPE.
Josef is a Jewish boy in 1930s Nazi Germany. With the threat of concentration camps looming, he and his family board a ship bound for the other side of the world…
Isabel is a Cuban girl in 1994. With riots and unrest plaguing her country, she and her family set out on a raft, hoping to find safety and freedom in America…
Mahmoud is a Syrian boy in 2015. With his homeland torn apart by violence and destruction, he and his family begin a long trek toward Europe…
All three young people will go on harrowing journeys in search of refuge. All will face unimaginable dangers–from drownings to bombings to betrayals. But for each of them, there is always the hope of tomorrow. And although Josef, Isabel, and Mahmoud are separated by continents and decades, surprising connections will tie their stories together in the end.
My Sister Rosa by Justine Larbalestier (2016)
Goodreads Rating: 3.82/5 based on 4,984 ratings
From Goodreads: What if the most terrifying person you know is your ten-year-old sister?
Seventeen-year-old Aussie Che Taylor loves his younger sister, Rosa. But he's also certain that she's a psychopath–clinically, threateningly, dangerously. Recently Rosa has been making trouble, hurting things. Che is the only one who knows; he's the only one his sister trusts. Rosa is smart, talented, pretty, and very good at hiding what she is and the manipulation she's capable of.
Their parents, whose business takes the family from place to place, brush off the warning signs as Rosa's -acting out.- Now that they have moved again–from Bangkok to New York City–their new hometown provides far too many opportunities for Rosa to play her increasingly complex and disturbing games. Che's always been Rosa's rock, protecting her from the world. Now, the world might need protection from her.