Nasty Nation unites for annual Pink-Out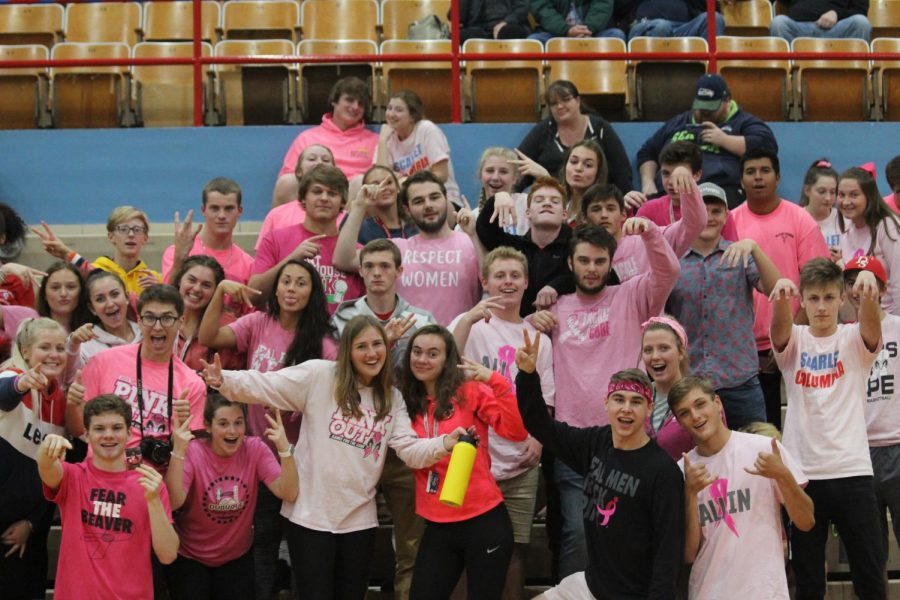 On October 5th, 2018, the only thing visible in the stadium of Dalzell Field was a sea of pink. As the Rams took on cross-town rivals, the Hempstead Mustangs, students in the stands were not only supporting their Rams, but were supporting a much grander cause: the fight against Breast Cancer.
According to Coach Ploessl, the Pink Out Football Game has been occurring on-and-off for the past eight years. However, the past four years have been consistent. This year the Ram Football Program decided to sell T shirts in order to raise money. 219 T shirts were sold.
Normally, the Pink Out Game raises around a thousand dollars. In the past, the money has went to the American Cancer Society and the Cancer Unit at Unity Point Health Center. It hasn't been revealed where the money will be donated this year, however Coach Ploessl did say they try to keep the donation local.
Although the game ended in defeat, all the money raised by our Rams was the true victory that occurred in Dalzell that night.